Seal the Deal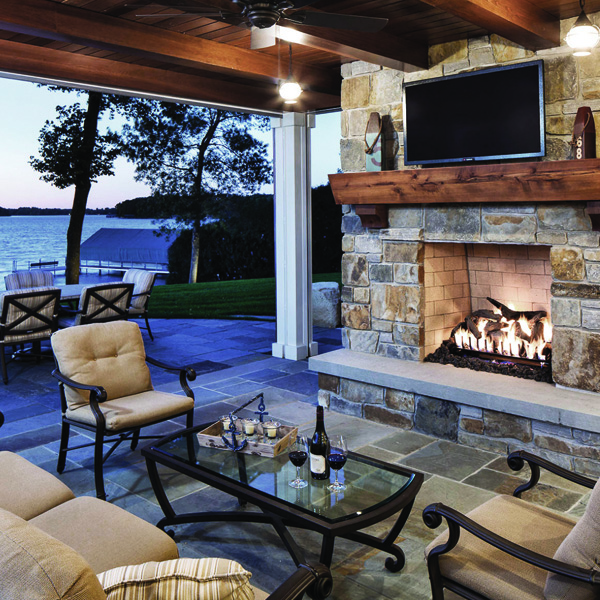 Walkways, driveways, and landscape projects are essential for the preservation and presentation of your home. When homeowners are looking to upgrade, natural stone is commonly used to transform any landscape. Although natural stone is most popular because of its elegance and durability, it must be consistently maintained to keep its color shining and avoid damage or stains. The best solution to minimize natural stone maintenance is by applying a sealant. Applying sealants to natural stone protects against color fading from UV light, prevents stains, and keeps it polished.
Landscape Sealing 101
Consistency is Key
Steady eyes and regular care for your design is one of the most important responsibilities. A sealant must be applied at most once every one to three years for optimal effectiveness. Some observations that affect this timeframe include:
How often the area is cleaned
The type of sealer used previously
The level of traffic on the area
The absorbency of the stone
Safety First
Before DIY sealing, there are some safety measures that need to be observed:
Chemicals in sealants often make the surface slippery, especially during rain or snow seasons, and acrylic and urethane-based sealants are hazardous in case of fires.
Be wary and stock up on equipment, like a mask, gloves, and shoe covers. If in contact with sealants, they can be difficult to remove.
If your design is new, wait about two to three weeks before sealing.
Do not work on sealing in a poorly-ventilated area (if indoors)
There is Sealant Variety
It's vital to note, there are two major sealants for natural stone. One is the impregnator sealer, designed to soak into the stone when applied. The second is surface sealer, used to add a level of polish to the stone's surface. Depending on the type of landscape project you're finishing, there is a sealant to match. Here at Whitewater Rock & Supply Co. We recommend the use of Technisoil.
Technisoil sealants help with controlled water usage for more contemporary landscape designs. Their collection varies from driveway sealants, which protects against hot tire tracking, and stains, to specialized NanoPave concrete and hardscape sealants.
Sealants in The Desert
Whether you're using natural stone for your walkway or front patio, sealants are important for the sustainability of the landscape. Sealants promote durability and ensure longer life for the stones. Whitewater Rock & Co. can help to advise and provide for all your sealant needs. We will work with you and provide the best design and natural stone advice for your home. Stop by our rock yard, or contact us today to discuss the best sealant options for your landscape.