Whitewater Rock and Supply Co.
Serving the Coachella Valley and All Cities in Southern California
Family Owned and Operated Since 1962 Open To The Public!
In 1962 Al Bankus left a career in the logging business in Oregon to discover "gold" in the hills northwest of Palm Springs, California. It wasn't the precious metal, but a popular quartzite landscaping rock. He and his wife, Irene, set up a stockpile yard along Interstate 10, at the Whitewater exit, to sell the popular "gold" landscape rock and boulders from their quarry.
In 1972, their son, Allan, joined the company full time and what started as a small stockpile yard for the popular "gold landscape rock" has expanded to over forty acres of the largest building stone and boulder inventory in Southern California. They carry over 2000 types of "Made in America" building stone and rock products from across the United States and a few products from overseas, along with a complete line of fireplaces, BBQs, pizza ovens, gas log sets, fountains, pottery, statuary products, and more.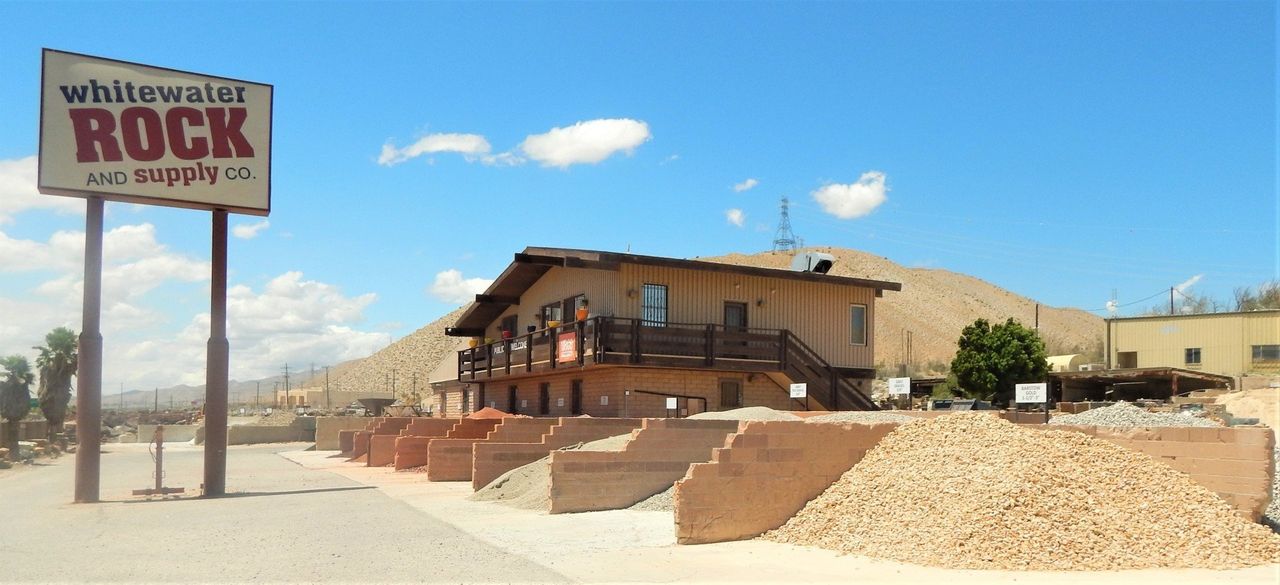 Whitewater Rock and Supply Co is celebrating "58" years of serving the communities in the Coachella Valley, the Morongo Basin, as well as the entire Southern California Region.
The founding principles that has made Whitewater Rock and Supply Co succeed is still being followed today:
Make sure you know what your customer's needs are

Provide them the BEST guidance to ensure they complete their project

Supply them with the highest-grade rock and product

Give them the lowest possible price

And send them off with a smile and good luck!
We take pride in offering unparalleled customer service in helping our customers with the selection and delivery of their products. We will truck or ship anywhere within the United Sates including Hawaii, and have shipped as far away as Japan and Australia. If you want a true experience in the stone business, please visit Whitewater Rock & Supply Co.
When you Visit Whitewater Rock and Supply Co., you become part of our family!